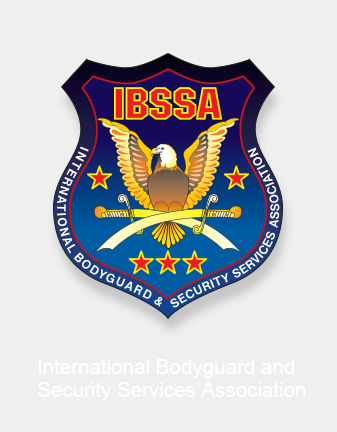 IBSSA was invited again as Guest of Honour to the International Exhibition of Security Technology "MILIPOL" Paris 2011
---
MILIPOL is a security technology sales exhibition organised by the French-Dutch company Unibeil-Rodamco, which is the largest commercial real estate company in Europe. The Milipol exhibition is reserved for professionals, access is only available with an official invitation card from an exhibitor or from the organizer or with an electronic badge. The exhibition is organised by EDS Milipol.
The roots of the Milipol go back to the 1983 EXPOL Winter exhibition. The Milipol brand is owned by a group of companies – COFREXPORT, PROTECOP, THALES, VISIOM and CIVI.POL Conseil, a consultancy and service company of the French Ministry of Interior.
Called Milipol until 1996, Milipol is presently an annual event organized in Paris (France) and Doha (Qatar). The 2008 and 2010 Milipol exhibitions were organized in Qatar, while the 2009 and 2011 Milipol were organized in Paris, France.
The 2012 Milipol will be organized again in Qatar between 26-28 November 2012.
RESULTS OF MILIPOL PARIS 2011
An Ideal Forum for Exchange, a Concentration of Innovation, an Essential International Event.
The 17th Milipol Paris trade fair, which took place between 18-21 October 2011, ended with very positive results. A total of 888 exhibitors, of which 66% were international from 47 countries, presented their innovations to 27,243 trade visitors from 150 countries, 110 Official Delegations (+55% on 2009) from 53 countries, and 469 journalists from 31 countries.
Milipol Paris once again lived up to all its promises: 888 exhibitors, whether institutions, large corporations or SMEs (34% French and 66% from other countries), showcased their latest innovations in terms of products and/or services at their stands.
The 27,243 visitors (of whom 39% came from abroad), for their part, enjoyed the highly technological and innovative range of solutions on display at Milipol Paris 2011 in the fields of Technology, Information, Communications, Mobility, Road Safety, Arms, Fabrics, Special Equipment and Major Risks. The high quality of visitors, who came from 150 countries (+14% more countries compared with 2009) was also highlighted by exhibitors.
The institutional dimension of the show was also one of the highlights of Milipol Paris 2011. Mr. Claude Guéant, French Minister of Interior, accompanied by his counterpart from Qatar, His Excellency Sheikh Abdullah Bin Nasser Bin Khalifa Al-Thani, officially opened the exhibition in the presence of many VIPs, and the visit of 110 official delegations from 53 countries clearly shows that Milipol Paris is the international meeting place for Internal State Security for all public and industrial security professionals.
It should also be noted that this year, the Major Risks area, created in 2009, was expanded in response to the growing expectations of all sector stakeholders. This area hosted 37 companies, all with their solutions in the event of natural, technological or industrial disasters. Also, and this was the great innovation of the 2011 event, the French Civil Defence, National Gendarmerie and National Police organized demonstrations based on various scenarios illustrating their actions, interventions and innovations.
Figures in Brief:
Number of exhibitors: 888 from 47 countries (34% French and 66% international)
Number of admissions: 27 243
French visitors: 16 875
International visitors: 10 368 from 150 countries
Official Delegations: 110 from 53 countries
Journalists: 469 from 31 countries
Next Milipol exhibitions: Doha – Qatar between 26-28 November 2012
Paris – France in November 2013
The final press release of Milipol Paris 2011 can be find here …
Search
---
My IBSSA
- Sign in or Register
---
---
---