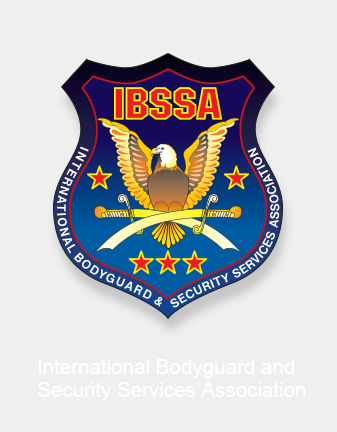 Announcement about the passing away of Chief Instructor Jeffrey C. Moldovan - 22 August 2013
---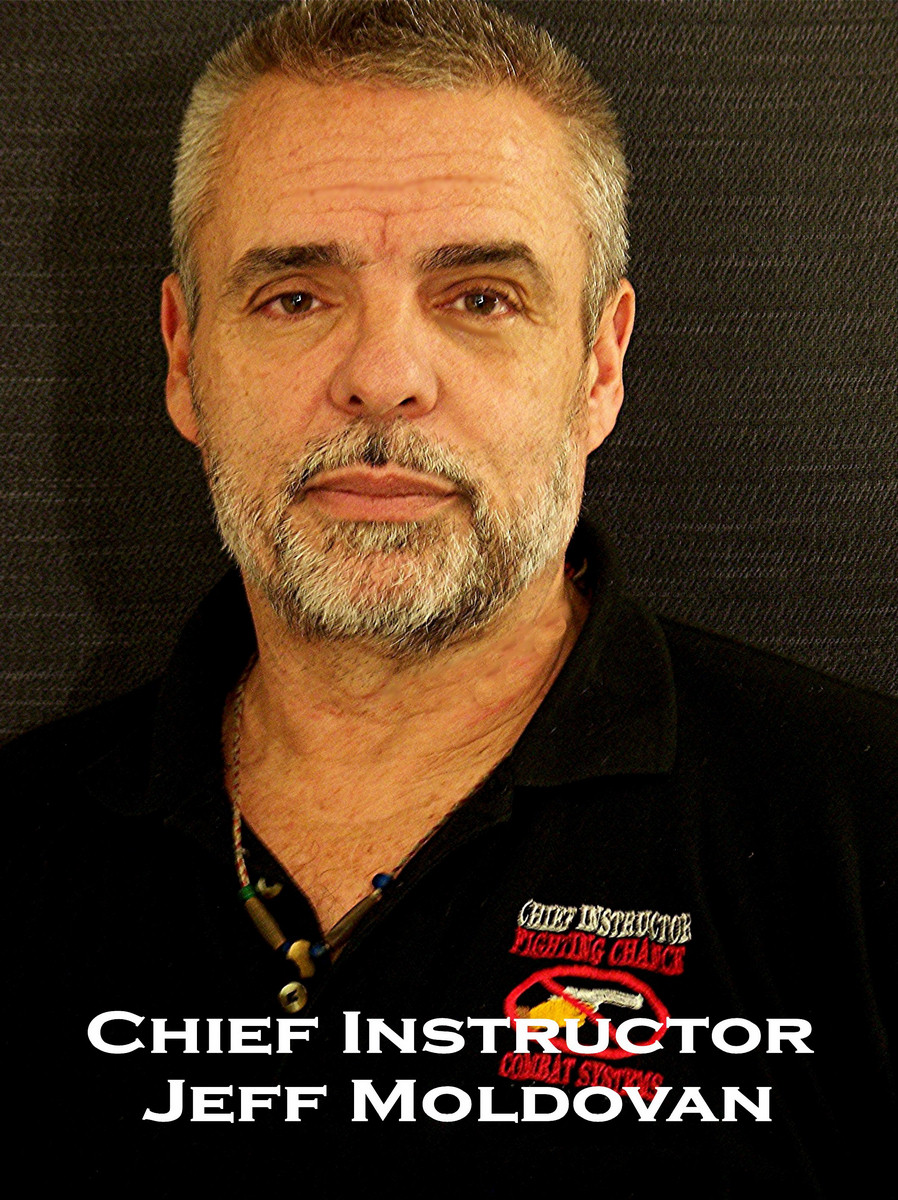 Mr. Jeffrey C. Moldovan – our Country Representative for Thailand, Chief Instructor of TLM's Fighting Chance Combat Systems unexpectedly and shockingly passed away on the morning of 22nd August 2013 during one of his scheduled seminars in Caracas, Venezuela.
Jeff Moldovan was a 1971 graduate of Freedom Area Senior High School, Freedom Pa. As a senior he was voted the "Most Talented" by his senior class peers. He attended Geneva College, Beaver Falls, Pa. where he graduated in journalism.
Jeff was not only a friend for many, but also a teacher, a "life saver", a mentor, a great asset for the Martial Arts community, the entertainment industry, and a very humbled approachable person and friend, to whom one could always turn for a great professional or personal talk.
We all (who had the chance to meet, know and to associate with Jeff) can tell, what an honour and privilege was to be able to shake his hand. He not only changed lots of lives around him for better, but he also saved many. He was a true warrior we all want to associate with. He created a fighting system (TLM's Fighting Chance Training System), named after and dedicated to Thomas Lee Moldovan, to his early lost son's memory. His system included and based on real situations against (disarm) lethal weapons and violent actions coming form everyday life aggressors.
With his typical unselfishness, he connected domestically and abroad professionals (in Martial Arts and Entertainment Industry) and simple people with each other in general, without any personal interest on his part, just to make sure all would benefit from each other.
We all feel blessed, pleased and honoured to have the opportunity to work with Chief Moldovan. We had great plans ahead of us together with Jeff, and we miss him greatly. We are looking forward to continue to work and cooperate his well proven style and organisation, to make sure, we continue to build his legacy together.
Rest In Peace!
*******************************
1964 – 1971 At the young age of eleven years, Jeff began training in the deadly Indonesian martial art of Poekoelan Tjimindie Chuan fa, under Sifu Willy Wetzel of Vanport Pa. Jeff attained his 6th degree black sash and title, Pendekkar Cun tao (Professional instructor) at the age of 16. He quickly became a stand-out instructor of this rare and little known martial art.
1971 Upon graduation from high school, Jeff's intentions were to study Jeet Kune do with screen legend Bruce Lee. He was accepted into the Oakland school by Sifu Dan Inosanto, who was interested in learning more about the rare Indonesian system Jeff had studied.
1973 – 1974 Devastated by Bruce Lee's tragic death on the 20th July 1973, Jeff flew to Hawaii instead, looking for adventure. He quickly found himself "homeless in paradise". He quite literally "taught Kung fu for food". Survival became the main focus of existence at the young age of 20. As a transient, Jeff witnessed the underbelly of desperation and violence. Finally securing a labour job on construction of The Oceania Restaurant, Jeff was able to save enough cash to purchase a ticket home, by sparring with the many Chinese labourers employed there. Bets were placed on the outcome and Jeff quickly earned the respect of his new Chinese friends who shared the profits with him.
1974 – 1976 Jeff returned to his roots in Beaver County, Pa. and opened his first Kung fu school in Beaver Falls, where he taught a hybrid art he called Lung Kune do, or Way of the Dragon Fist. It was called: Eagle School of Self Defence and ironically was located only blocks away from Sifu Wetzel's new school. There was an intense inter-school rivalry that continued for years. With many challenges met and won by Moldovan in those exciting times. Throughout those tense times, there was always a great respect between Sifu Willy and his son, Roy and their former student, Moldovan.
1976 – 1978 Sifu Moldovan moved to a better location in Rochester Pa. where he opened the Chinese Boxing Institute. It was there that a neighbour girl, Nancy Batto Adams, would come in to exercise on the equipment the school had. He would often encourage Nancy to take the self defence program he offered, but her reply was: "No time. No money." Two months later, Nancy and her husband Bill Adams (another neighbour of Jeff's) were brutally murdered by a serial killer named Edward Suratt. She was beaten to death and raped. Bill was killed by a shotgun blast to the abdomen fired point blank. Nancy's words would haunt Sifu Moldovan for years. He realized there were millions more like Nancy that didn't have the time or money to study self defence in the traditional manner.
1980 – 1996 Jeff moved with his wife, Julie to Ft. Lauderdale, Florida in 1978 and started teaching his hybrid art of Lung Kune do at Sensei John Glandon's Tae Kwon Do school above the Coral Ridge theatre. In 1980, a fire at the school forced Jeff to relocate to Holiday Park in Ft. Lauderdale. It was outdoors in the park where Jeff's focus shifted to the more esoteric art of Ninjutsu. It was also when he was blessed with the birth of his son, Thomas Lee Moldovan, who would 16 years later, inspire and help his father create the revolutionary self defence system called TLM's Fighting Chance in his honour. It was also when Sifu Moldovan would have the life changing opportunity to meet and train with 36th generation Ninjutsu Grand Master, Masaaki Hatsumi, in Germantown Ohio. Hatsumi Sensei's enlightened training revolutionized Sifu Moldovan's entire approach. It was then that the seeds of TLM's Fighting Chance were sown.
Since 1978, Moldovan had been working as a body guard, bouncer and motion picture stuntman and later, stunt coordinator, who quickly became known for his fight choreography skills. He quickly became to busy to teach any longer and focused instead on film and television work. See his credits on IMDB.com. Type Jeff Moldovan in search engine.
In 1982, while working as head bouncer at the Agora Ballroom in Hallandale Florida, one of Jeff's students, a young man named Bryce Waldman was shot and killed in a drive by shooting. He died in Jeff's arms in the street. Another close friend was a victim of violence.
1996 – 2005 In the fall of 1996, while working out with Thomas Lee, who was a street smart 16 year old at the time, Tom pointed a broomstick at his Dad's head and told him to get on his knees. "What can you do now Dad?" - he asked. It was that inspired question that triggered the search for truth and the evolution of self defence. Together, he and his son Thomas began the long journey that led to the creation of what many call "the most effective self defence system" they have ever seen.
2005 Jeff opened the first and possibly only scenario room training facility in the United States at: 2705 North Orange Blossom Trail, Orlando Florida, 32712. With the help of his son, Thomas and two female partners, Instructors Susan Saddler and Robyn Graham, Chief Instructor Moldovan opened the revolutionary self defence system to the public. Calling their facility: Safe House, they began training civilians, Military and Law Enforcement in their unique and effective approach to modern combat. They have trained hundreds of students both male and female from 10 to 70 years of age. They did many public service seminars for women and church groups as well as training survivors of violent crimes at no charge. The program is called: PROJECT SAVE. (Survivors of Assault and Violent Encounters.) The victim helps recreate their encounter and are able to see from objective safety what, if anything, they could have done with proper training to prevent it from happening.
Not long ago TLM's Fighting Chance has been getting extensive media exposure on television news, radio, newspapers (front page headlines), and feature film and television. The disarm tactics have been featured on USA network's hit show, BURN NOTICE. Jeff's choreography can be seen in the recent DVD hit, BEHIND ENEMY LINES 3-COLOMBIA. The knife fight he choreographed is getting extensive internet reaction. Most recently Jeff choreographed a fight for a new TV pilot called COVERT ACTION, produced by the same company doing BURN NOTICE.
Jeff travelled extensively in his job capacity, experiencing many different cultures and peoples. He trained and worked with many indigenous people and overcame extensive cultural and language differences to take TLM's Fighting Chance to the world.
Moldovan recently returned from Bangkok, Thailand and Mumbai, India – where he had the opportunity to introduce his system to Thailand's première kick boxers and stunt people that train and work with Thai superstar, Tony Jaa. Mr. Nung, one of Tony's trainers, thanked Jeff personally in a crowded Thai restaurant for teaching him one of the system's most unique disarms.
Jeff and his instructors have trained celebrities as well, including beautiful and deadly Kung fu action star, Cynthia Rothrock, who is a certified instructor of their system.
TLM's Fighting Chance instructors do seminars worldwide from LA's famous BENNY URQUIDEZ JET CENTER, to the jungles of Thailand.
TLM's Fighting Chance has been invited to be the showcase demo/seminar at IACTP (Int. Association of Corrections Training Personnel) to be held in Orlando, Florida.
Chief instructor Moldovan was busy preparing to move to and open up an international training facility in Chiang Mai Thailand, to be called TLM's 6 - Thailand. The new REALITY TRAINING facility would offer TLM's Combatives as well as Muay Thai and stunts with some of Tony Jaa's stunt crew, as well as Kali, Silat, and Tai chi.
He also became one of the well respected International representatives of "American Budokai International" (ABI), a well recognised international organisation worldwide.
********************************
On the picture from left to right:
(1) Tamás Török / Secretary General of IBSSA-USA / Vice-president of IBSSA-ISF / Chief Instructor of American Budokai International
(2) Prof. Rey Perez / Regional Representative of IBSSA-ISF for Florida / Represented and Most Senior Teacher of O'Sensei (Dr.) Steven Roensch within American Budokai International
(3) Chief Instructor Jeff Moldovan / Country Representative of IBSSA for Thailand / Founder and Chief Instructor of TLM Fighting Chance Defensive Tactics / Internationally well known and respected Stunt Coordinator / International Representative of American Budokai International
(4) Prof. George Popper, Ltg. / International President of IBSSA / International Representative of American Budokai International
(5) Prof. Miklós Varga / CEO of IBSSA-USA / Representative of American Budokai International for Hungary
(6) Detective Mike Csoke / Country Representative of IBSSA for Canada / Tactical Task Force – Fugitive Apprehension Unit (FAU) / Representative of American Budokai International for Canada
Search
---
My IBSSA
- Sign in or Register
---
---
---