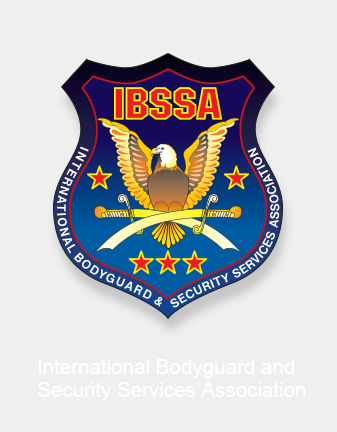 Mr. Stephen CHEE, Vice President
---
Date of birth

Marital Status

Profession

Director (Law Enforcement Training Specialist)
Forensic Psychologist
International Law Enforcement Senior Instructor-Trainer
Police Lecturer

Profile

Director Training (Specialist) in Law Enforcement since 1995. Have been working closely with the various Government Agencies on Enforcement programs. Law Enforcement training specialist with extensive international experiences, armed with security knowledge to support the organisation's security needs.

Field works

Field of work is to educate enforcement officers in the "Legal concept of the Use of Proper Justified Force" and "Mental Tactical Field Training program" (The dimensions of the Physical / Mental System). Planned, designed and lectured a wide range of programs in the area of Development and Training for Law Enforcement Officers, Theory and Practices of Law Enforcement, Workplace Security, Police Leadership, Organization and Administration.

Education

BSc. (Honours) in Criminal Justice Administration (USA)
MSc. in Criminal Justice Administration (USA)
MA in Forensic Psychology (USA)
University Diploma in Police Studies and Law (Australia)
Diploma in Personnel Policies (USA)
Diploma in Supervisory Management (UK)
Diploma in Hypnotherapy (USA/UK)
Diploma in Psychotherapy (UK)

Current Affiliations

World

Vice President of the International Bodyguard and Security Services Association

USA / UK

Member (MPTC) - Monadnock Police Training Council (USA)
Member (INEOA) - International Narcotic Enforcement Officers Association (USA)
Member (NSA) - National Security Alliance (USA)
Member (ICTOA) - International Counter-Terrorism Officers Association (USA)
Member (ILEETA) - International Law Enforcement Educators and Trainers Association (USA)
Member (IOC-LF) - Independent Overseas Command - Legion of Frontiersmen (UK)
Member (SPCP) - Society for Police and Criminal Psychology (USA)

Present Appointments

President / Chief Instructor - Ju-Jitsu Kobudo Singapore
Vice-President / Asst. Instructor - Singapore Shotokan Karate-Do
Technical Advisor / Chief Instructor - Aiki-Jutsu Takeda Ryu Maroto - Ha Singapore
Law Enforcement Trainer (Baton / Defence Tactics) - Security Agency
Chief Coach (Judo/Ju-Jitsu/Karate/Aiki-Jutsu) - Various Schools/College/Club
Deputy Superintendent of Police (VSC) - Head Divisional

Certified Instructor

Tactical Master - Non-Lethal Force System
Instructor (Krav Maga) - Israeli System of Military Self-Defence
Trainer (Protection) - Executive Bodyguard Protection
Trainer (MDTS) - Law Enforcement Defence Tactics System
Trainer (MPTC) - Police PR-24/Expandable Baton Training
International Agent (NSA) - Kid Safe Network Programme
Master Hypnotherapist (USA / UK)
Close Quarter Combat Instructor (IOC-LF)
International Police Senior Instructor-Trainer (USA)

Hobbies /Interests

Black Belts in Various Japanese Martial Arts - Judo (5th Dan), Karate (5th Dan), Aiki-jutsu (4th Dan), Jujitsu (6th Dan)

Filipino Art of Stick Fighting – Arnis (Guro)

Israel System of Military of Self Defence – Krav Maga (Instructor)

ACHIEVEMENTS

- 2007 The European Police Association (AE-COPs) From France

(La CROIX D'HONNEUR DU POLICIER – Silver Medal)

- 2007 The Royal Highness Furst Johann II from Liechtenstein from Austria

(Honour Cross in Silver Austrian Military Association of City Modlin)

- 2007 Singapore Police Force Medal (25 yrs): 2nd Clasp

- 2006 Singapore Police Force Medal (15 yrs): 1st Clasp

- 1999 Singapore Police Force Medal (10 yrs): Long Service & Good Conduct Medal

- 1998 Singapore Police Force Medal (5 yrs): Good Service Medal

- 2008 VSC 25 Years Star Award

- 2007 Commissioner of Police's Commendation (Individual)

- 1999 Special Constabulary (Volunteer) Commander's Award

- 1998 Commissioner of Police's Commendation (Individual)

- 1998 Commissioner of Police's Commendation (Team)

- 1996 Commissioner of Police's Commendation (Individual)

- 1994 Singapore Sports Council's Commendation (Judo)

- 1978 Singapore Armed Force Sports Association Sport's Colour Award (Judo)

p

Office E-mail: bayrich@singnet.com.sg
Search
---
My IBSSA
- Sign in or Register
---
---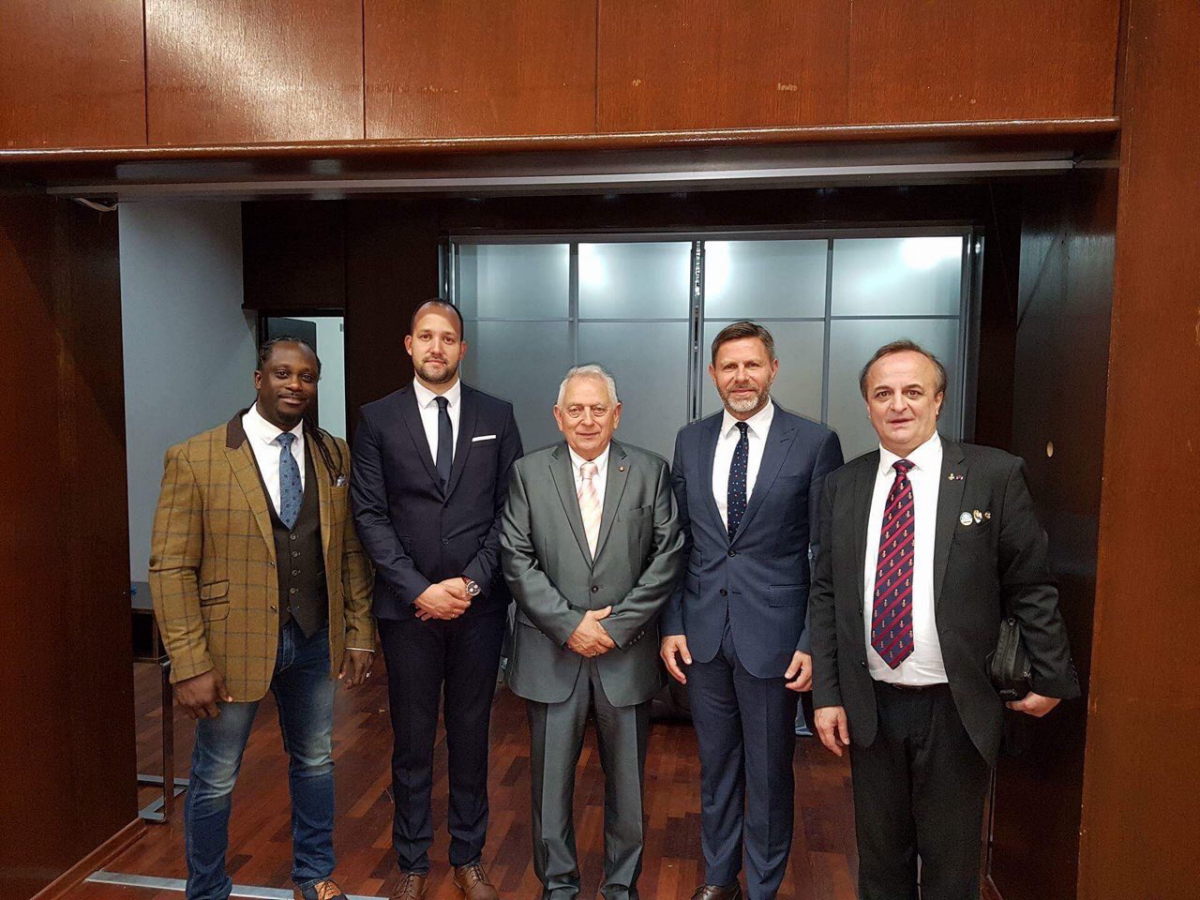 The European Centre for Peace and Development (ECPD) in Belgrade, Serbia is the sole University, which was established by a UN resolution, and has extraterritorial diplomatic status – recognised worldwide. Dr. Bogdan Vukosavljevic, member of the IBSSA Executive Committee, Docent of the Field Security and Terrorism at the University, hosted the meeting in this prestigious Institute. Participants of the Conference: Prof. dr. Ljubiša Adamović Prof. dr. George Popper IBSSA (Hungary) H.E. Prof. dr. Djordje Lopčić ECPD Mr. Miklos Andrási IBSSA (Hungary) Mr Boris Vukosavljević SEBA (Slovenia) Mr. Attila Farkas SEBA (Hungary) Mr. Orlando Mardner IBSSA, SEBA (UK / Jamaica) Mr. Igor Bralo IBSSA, SEBA (Holland) Mr. Zijad Poljo IBSSA (Germany) Mr. Dalibor Višić IBSSA (Germany) Mr. Zoran Stanišljević SEBA (Bosnia-Herzegovina) Mr. Ilias Kontis IBSSA, SEBA (Greece) Dr. Bogdan Vukosavljević IBSSA, SEBA (Serbia) Mr. Rade Marković IBSSA (Serbia) Mr. Zeljko Gajic IBSSA (Serbia) Mr. Strahinja Lazarevic (Serbia) Mr. Vojislav Milošević (Serbia) Prof. Dr. Vladimir Jorga (Serbia) – President of the European Traditional Karate Federation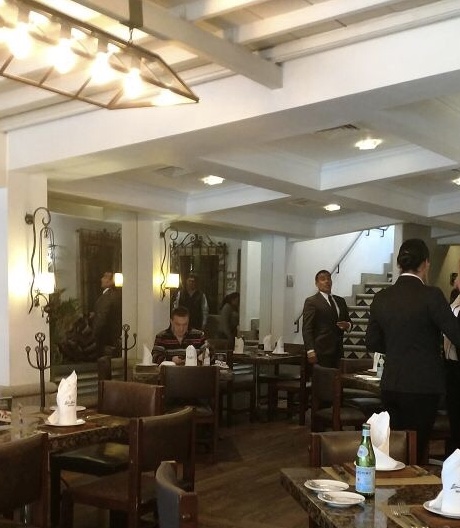 Executive Protection is perceived very exciting, not for the faint hearted, full of thrills and all the action one would expect from a Tom Cruise movie, but nothing could be further from the truth, since it is demanded of EPs to be at the job 120% (they're there before the principal, and leave after he has left), long hours and very little shut-eye, did we mention a very high risk environment? EPs are all that stand between threats and their principal most of the time.
The lack of a standard in the industry has led to a very poor image of EPs, and the proliferation of Mikey Mouse (Rambo) companies that promise to have Super Men at the service of their protected, which turn out to be nothing more than a great show.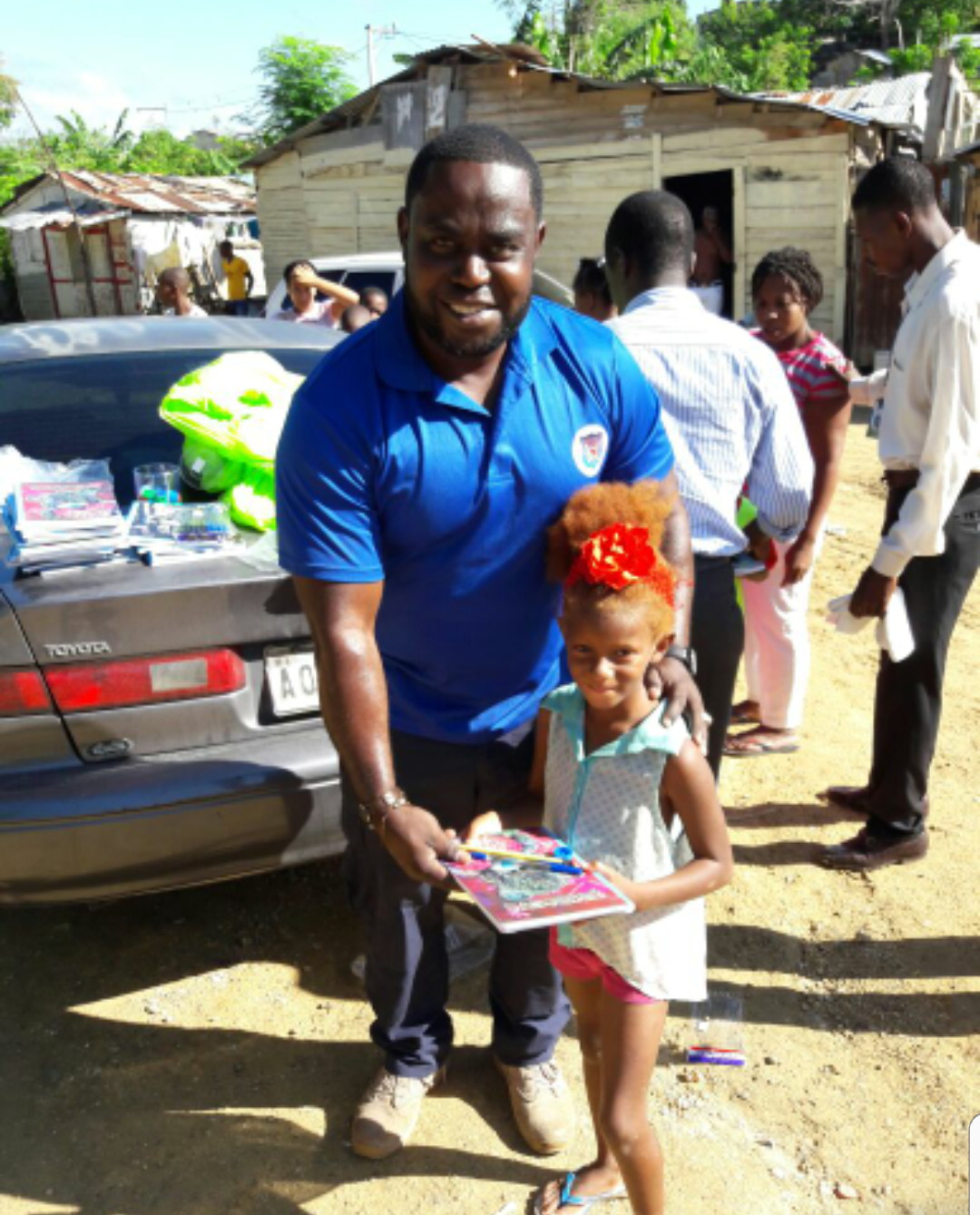 Members of the IBSSA Anti-Human Trafficking Project (AHTP), under the direction of Mr. Fernando Figueroa – Bureau Chief in the Dominican Republic, conduct a community outreach program in the village of Batey La Canada, a suburb of Santo Domingo in the Dominican Republic.
---