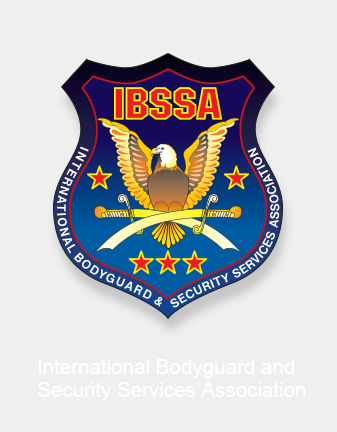 OFFICIAL TRAINING CENTRES
---
AUSTRIA


DEGEN Security International Bodyguard Center

Address: Pirchäckerstrasse 3., Graz 8053 Austria
E-mail:
a.degen@degen-security.at
Mr. Alois DEGEN
Mr. Zlatko VASIC
CROATIA

Bodyguard Training Centre HUBER

Address: Sjenjak 46., Osijek 31000 Croatia
E-mail: bodyguard.huber@gmail.com
FRANCE

DOJO - OSMAN

Address: 19 rue Ponscarme, Paris 75013 France
Phone: +33622268554
E-mail: contact@dojo-osman.com
Website: www.dojo-osman.com
www.isbs-france.com
HUNGARY
SPECIAL TRAINING CENTER OF THE EAGLE NEST PROBLEM SOLVING AGENCY
Address: Dózsa György út 5., Mátraszele 3142 Hungary
E-mail: ibssa.molnar.miki@gmail.com

ISRAEL

Israeli College for Security and Investigation

Address: 18 Hachaham st., Petach Tikva, Kiryat Matalon 49170 Israel
Phone: +97239229991
E-mail: college1@zahav.net.il
Website: www.code.co.il
LATVIA

SECURITY TRAINING LV.

Address: Zeltinju str. 22-9., Riga 1035 Latvia
Phone / Fax: +371 675 92880
Mobile: +371 278 17 826
E-mail: info@securitytraining.lv
Website: www.securitytraining.lv
Story about the Official IBSSA Centre in Latvia was showed in Latvian TV, channel TV5 and program is called "Criminal Latvia" :
MACEDONIA
IBSSA MACEDONIA dooel

Address: 11 Oktomvri 17-3/7 Kumanovo, 1300 Macedonia
E-mail: branislav.jovchevski@ibssa.org
Mr. Branislav JOVCHEVSKI
Mr. Martin JOVCHEVSKI
NETHERLANDS

Educational and Knowledge Centre

Address: Kingsford Smithstraat 108, 1945 PW Beverwijk, The Netherlands
Office Phone: +31 251 247 210
Mobile: +31 629 561 611
E-mail: sportcentrum.fphilipoom@planet.nl
Website: www.ibssa-nl.eu / www.japansekrijgskunsten.eu
Mrs. José PHILIPOOM
Ms. Valery BUITENHUIS
Mr. Freek HILLIGER
Mr. Jurgen KUIJTEN
Mr. Robert ZORGE
PANAMA
Executive Bodyguard Services Ltd. (EBSL) Panama Training Academy

Address: Howard Bldgs 186 and 192
Beaver street, Arraijan, Panama, Rep. of Panama
Phone: +1 868 223 1459
Mobile: +1 868 684 3854
Email: stafford@sgocl.com
Web: www.ebsltt.com


Youtube: http://www.youtube.com/watch?v=3KqACC1yJT4&feature=youtu.be
POLAND

Special Training Center VIP

Address: Kosciuszkowcow 78A/49, Warsaw 04552 Poland
Phone: +48226813432
E-mail: vip@centrumvip.pl
Website: www.centrumvip.pl
Dr. Tomasz KOWALCZYK
Mr. Wojciech GRABOWSKI
ROMANIA

IBSSA Bodyguard Training Centre Romania

Address: ...
Cell: +40 (743) 391 020
E-mail: dolinar1976@gmail.com
Mr. Dolinar MILICICI
Mr. Bogdan VUKOSAVLJEVIC
SERBIA

1. IBSSA d.o.o.

Address: Ruska 3A, Belgrade, Serbia
Phone: +381637771001
Mr. Rade MARKOVIC
Mr. Boris VUKOSAVLJEVIC

2. Bodyguard Training Center Vracarevic

Address: Slavujev Venac 1, Belgrade
Phone/Fax: +38111437351
E-mail: sanjawcra@yahoo.com

3. "SECURITY OFFICER and BODYGUARD"
Education and training centre of the Ministry of Interior and M PROTEKT d.o.o.

Address: Vojvode Vlahovica 11V, Belgrade
Phone: +381113960493
Fax: +381113960478
Mobile: +381648254904
E-mail: mprotekt@yahoo.com
Dr. Milovan LAKUSIC
Mr. Nebojsa ILIC
Mr. Sasa GLISOVIC
TRINIDAD AND TOBAGO
SS Tactical Academy Ltd. (SSTAL)

Address: 30-32 Picton street, Port of Spain, Trinidad and Tobago, West Indies
Phone: +1 868 223 1459
Cell: +1 868 684 3854
Email: stafford@sgocl.com
Web: www.sgocl.com
http://au.youtube.com/user/IBSSACaribbeanEBSLTT
http://www.youtube.com/user/goebsl?feature=mhum
UNITED KINGDOM
Professional Security Academy - PSA
Address: Suite 7&8, 5th Floor, Alperton House, Bridgewater Road, Wembley, HA0 1EH, UK
Mobile: +447960881248
E-mail: orlando@psa-academy.com
UNITED STATES OF AMERICA
1. Karl de la Guerra, Inc.

Phone: +1 704-607-8762
E-mail: karldelaguerra@hotmail.com

2. US Educational Institute of International Protective and Security Academy

International Academy of Executive Protection Agents - IAEPA
Phone: +1 800 406 7576
E-mail: us.office@psa-academy.org
Search
---
My IBSSA
- Sign in or Register
---
---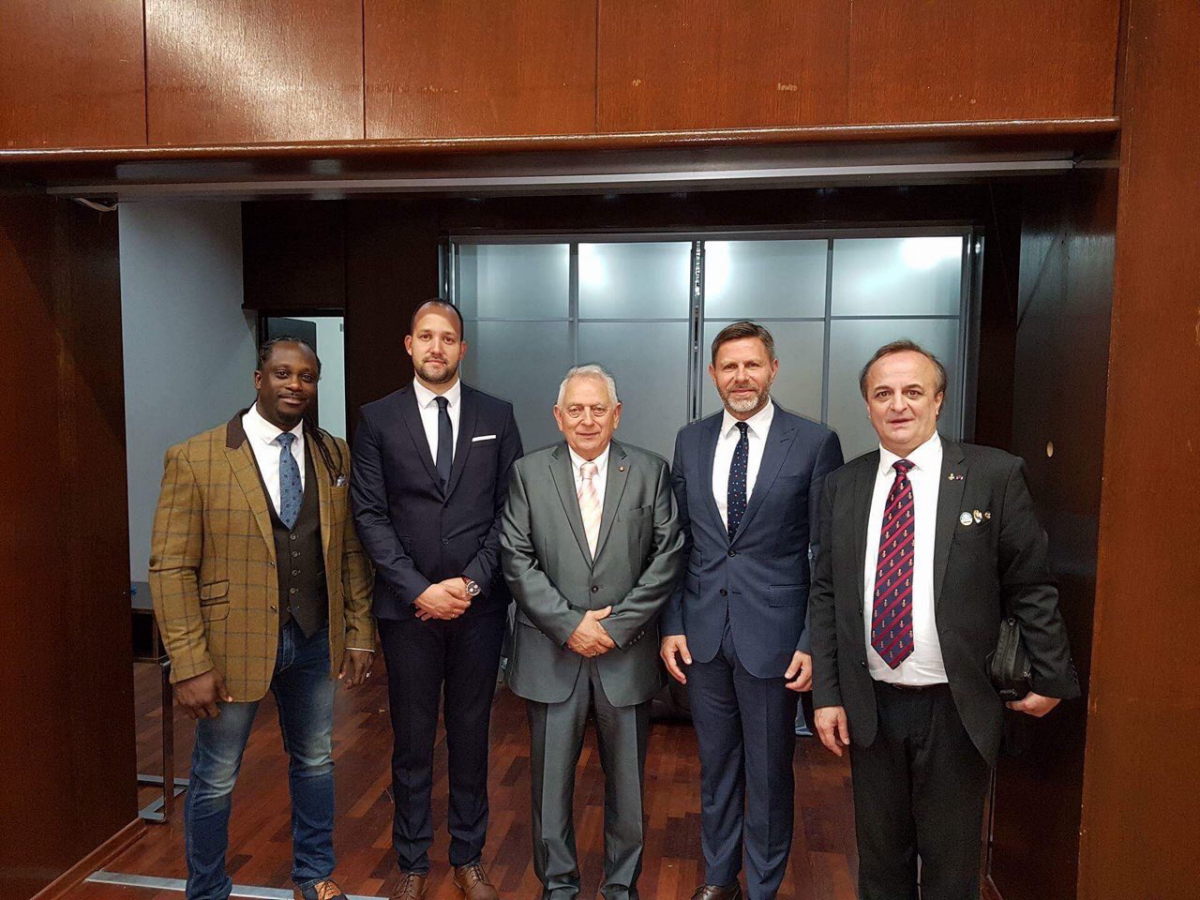 The European Centre for Peace and Development (ECPD) in Belgrade, Serbia is the sole University, which was established by a UN resolution, and has extraterritorial diplomatic status – recognised worldwide. Dr. Bogdan Vukosavljevic, member of the IBSSA Executive Committee, Docent of the Field Security and Terrorism at the University, hosted the meeting in this prestigious Institute. Participants of the Conference: Prof. dr. Ljubiša Adamović Prof. dr. George Popper IBSSA (Hungary) H.E. Prof. dr. Djordje Lopčić ECPD Mr. Miklos Andrási IBSSA (Hungary) Mr Boris Vukosavljević SEBA (Slovenia) Mr. Attila Farkas SEBA (Hungary) Mr. Orlando Mardner IBSSA, SEBA (UK / Jamaica) Mr. Igor Bralo IBSSA, SEBA (Holland) Mr. Zijad Poljo IBSSA (Germany) Mr. Dalibor Višić IBSSA (Germany) Mr. Zoran Stanišljević SEBA (Bosnia-Herzegovina) Mr. Ilias Kontis IBSSA, SEBA (Greece) Dr. Bogdan Vukosavljević IBSSA, SEBA (Serbia) Mr. Rade Marković IBSSA (Serbia) Mr. Zeljko Gajic IBSSA (Serbia) Mr. Strahinja Lazarevic (Serbia) Mr. Vojislav Milošević (Serbia) Prof. Dr. Vladimir Jorga (Serbia) – President of the European Traditional Karate Federation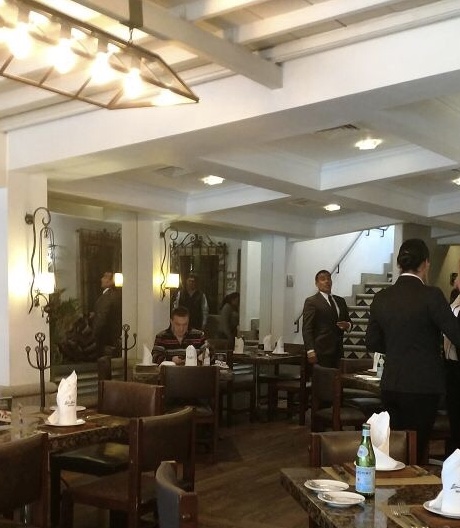 Executive Protection is perceived very exciting, not for the faint hearted, full of thrills and all the action one would expect from a Tom Cruise movie, but nothing could be further from the truth, since it is demanded of EPs to be at the job 120% (they're there before the principal, and leave after he has left), long hours and very little shut-eye, did we mention a very high risk environment? EPs are all that stand between threats and their principal most of the time.
The lack of a standard in the industry has led to a very poor image of EPs, and the proliferation of Mikey Mouse (Rambo) companies that promise to have Super Men at the service of their protected, which turn out to be nothing more than a great show.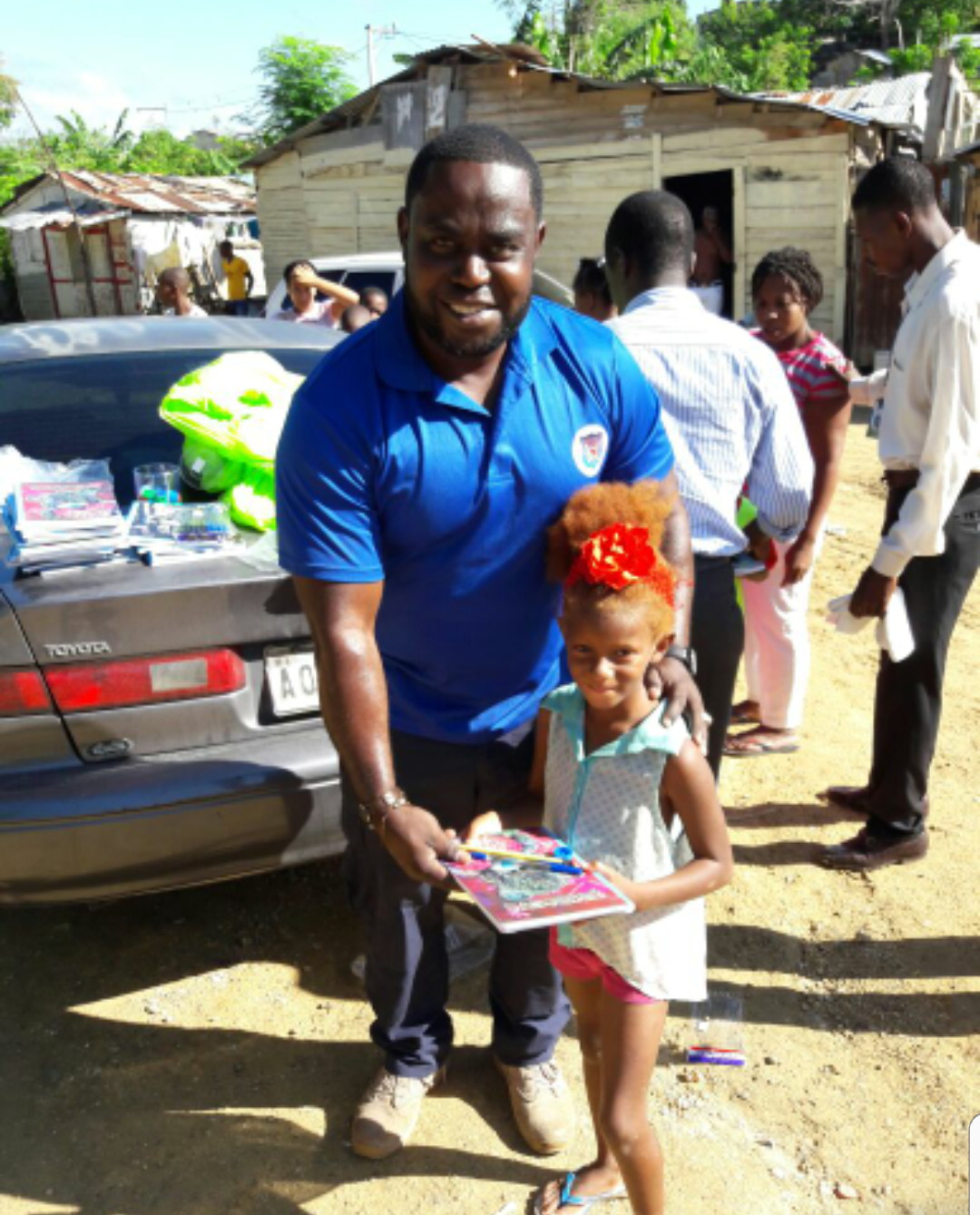 Members of the IBSSA Anti-Human Trafficking Project (AHTP), under the direction of Mr. Fernando Figueroa – Bureau Chief in the Dominican Republic, conduct a community outreach program in the village of Batey La Canada, a suburb of Santo Domingo in the Dominican Republic.
---