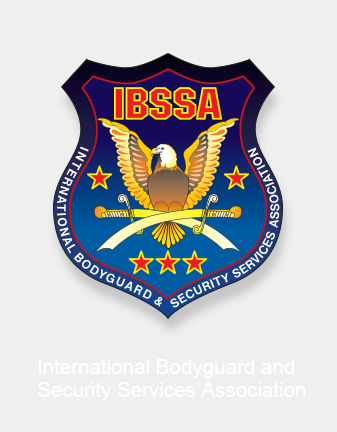 Insight into the education of Protection Group Ltd. – Corporate Member of IBSSA in Switzerland
---
"We educate tomorrow's security professionals"
The Swiss Corporate Member of IBSSA – Protection Group Ltd. provides high quality security services to governments, institutions, corporations and individuals. As the requirements of its clients are quite diverse, Protection Group Ltd. focuses on and presents them customized services.
The Swiss company meets the extremely high client expectations, thanks to its qualified security personnel. It represents the company's most important asset. Thus, Protection Group Ltd. has also high expectations towards its personnel.
The security professionals are selected on the basis of severe criteria. They have to qualify through above average level of discretion, honesty, reliability, care, punctuality, kindness and loyalty, being either on a professional or private level. Protection Group Ltd. furthermore stresses on their sound experience, continuous education and training.
The company benefits from one of the best education and training concepts in the security field in Switzerland. This includes a broad basic education, customized trainings as well as international trainings at the International Bodyguard and Security Services Association (IBSSA). The security professionals are furthermore trained according to the International Police Monadnock training system, which is also the training standard of the Swiss police.
This spring ten security professionals attended the basic training course held by world-known instructors in the training facilities of Protection Group Ltd. The three months training course provides a sound basic knowledge in the security field for the future security specialists. It includes company knowledge, qualifications, legal basics for security personnel, reporting, broadcasting, safety at work, conduct during incidents, first aid, fire fighting, basic estate protection, defense spray OC (theory, practice and exams), Monadnock Defensive Tactics System (MDTS) - Police Training Council (theory, practice and exams). The basic training included approx. 65 theoretical and practical lessons.
After successful completion of the basic training the ten security specialists can prove themselves in the customized training in the fields of estate and zone protection, protection of valuables and documents, event protection, personal escort and bodyguard services as well as surveillance and screening. The attendance at this severe preparation course enables the bests to participate at the international special security training seminar of the International Bodyguard and Security Services Association (IBSSA), the so called "SEC-tember" training.
28th June 2011
Search
---
My IBSSA
- Sign in or Register
---
---
---