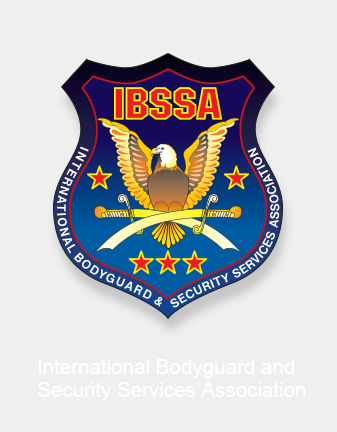 Report about the summer training camp in Tata city, Hungary
---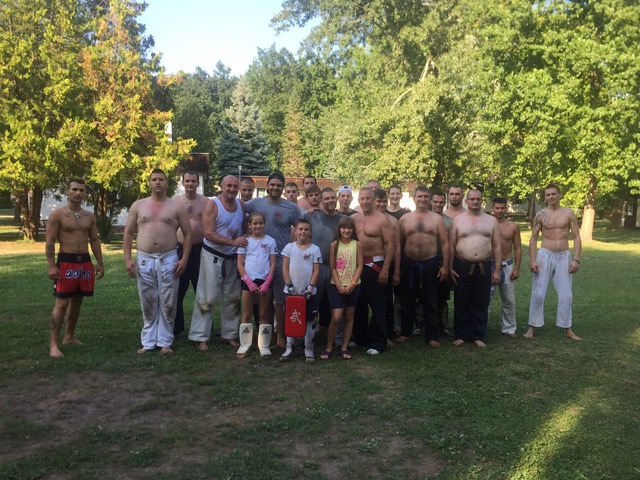 Between 2-6 August 2017 the Hungarian Krav-Maga Team organised its usual summer training camp for the 19th time in the city of Tata, Hungary, and this special event was held for the 3rd year together with IBSSA – with the active participation of our Instructors. This year 27 people participated in the 5-day camp from Budapest, Tatabánya and all over the country.
The training camp started according to the usual programs, where the morning one-hour running was led by master Mihály Mizsányi, afterwards the morning and afternoon exercises were instructed alternately by Shihan János Hülber – Master Teacher of IBSSA, and Shihan Gábor Gáti. The weekly program included fall technique, self-defence, armed training and fighting. In addition to the Krav-Maga special training sessions, the students could also practice the basics of Ju-Jitsu, Karate and Taekwon-do. This year a 45-minute training in the water, as well as a 70-minute night workout coloured the whole program for the joy of the participants, who, alongside their tiredness, had a wealth of new experiences.
The biggest event beside these was still the nearly 3-hour training session of Mr. Tamás Török 7. Dan Shihan – arriving from the USA. The group tried to learn the fantastic techniques with the continuous help of the master.
At the end of the camp – during the farewell dinner – all participants, coaching staff and friends greeted Shihan Gábor Gáti at a short ceremony on the occasion of his 40th anniversary in martial arts. Along with the festive greetings the delicious cake ran out in 3 minutes. Master János Hülber here also greeted master Gáti and handed over to him the official IBSSA Certificate of Qualification – appointing Mr. Gábor Gáti to "Teacher of IBSSA" as a recognition of his significant work in self-defence.
On Sunday, according to the traditions, the camp was closed by belt examination, where during the two and a half hours' exam the students showed their so far acquired knowledge. Finally, from the students of different grades, 9 people passed a successful exam in front of the DAN council.
Special thanks, gratitude and appreciation to everyone, who contributed to the successful organisation of the training camp.
30th August 2017
Search
---
My IBSSA
- Sign in or Register
---
---
---