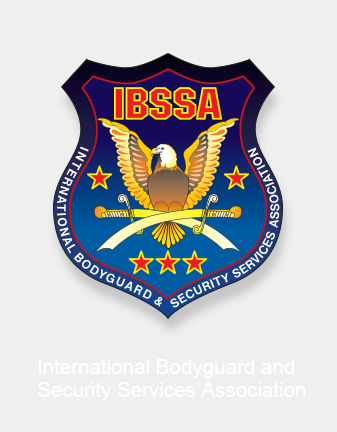 Savoy Security d.o.o. Ljubljana
---
Savoy Security d.o.o. Ljubljana




TRZASKA 2

LJUBLJANA

61000

SLOVENIA

+38614262174

+38614218412

+38614262174
savoy@savoy.si
www.savoy.si






Individuals registered by Savoy Security
d.o.o. Ljubljana




Mr. Bogdan VUKOSAVLJEVIC
Mr. Boris VUKOSAVLJEVIC
Mr. Boro LICINA
Mr. Kreculj PREDRAG
Mr. Ljubomir L. VRACAREVIC
Mr. Aleksander KREBS
Mr. Senad SKRIJELJ
Mr. Midhat MUMINOVIC
Mr. Zeljko RADIC
Mr. Alen PASIC
Mr. Ales TOLA
Mr. Marko VIDNJEVIC
Mr. Danijel PRASTALO
Mr. Sasa VINKOVIC
Mr. Hajrudin CAJIC
Mr. Senad HILIC
Mr. Jan MULEC
Mr. Peter TRTNIK
Mr. Erazem B. PINTAR
Mr. Sefket SKRIJELJ
Mr. Dejan ZAVEC
Mr. Rajko TEDESKO
Mr. Matevz GRAJFONER



Savoy Security d.o.o.
Our company Savoy d.o.o., Ljubljana exists already from year 1990 and
has gained many experiences in the field of security services and has
numerous satisfied costumers as well.
SAVOY d.o.o., Ljubljana is official representative of the International
Bodyguard and Security Services Association (IBSSA) for Slovenia.
In our Martial Arts Club Savoy our security guards train BOXING and
OKINAWA GOJU RYU Karate, as well the basic self-defence.
The variety of our activities is very wide and includes all kind of
security
Physical security (security of business buildings and production
objects, building fields, residential areas, performances, etc.)
Physical security in schools and universities
Physical security in shops and shopping malls
Security in night clubs and casinos
Valuables escort
VIP protection / bodyguard
Intervention center / group (24 hours non-stop security with alarm
system)
Technical support (alarm systems, video security systems, fire control
systems installation and service of all)
Bodyguard Training Center (according to the IBSSA program)
Search
---
My IBSSA
- Sign in or Register
---
---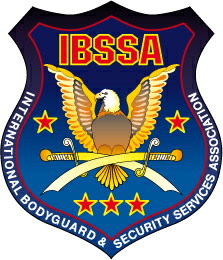 Dear IBSSA Members,
hereby we inform you that the XXI. Annual Congress and General Assembly of IBSSA will be held on the 21st March 2018 in Tel Aviv, Israel. We highly recommend the participation and expect our representatives, officials and members from many countries in the event, since next year there will be elections of the new leadership and new appointments.
For many years, our organization has given great importance to partnership and cooperation between authorities, law enforcement agencies and the private sector in the fields of security and crime prevention throughout the world. Therefore, as part of the official IBSSA event, we are also organizing the 6th "Partnership for Security" International Joint Conference of IBSSA – IPA (International Police Association) – IAPA (International Auxiliary Police Association).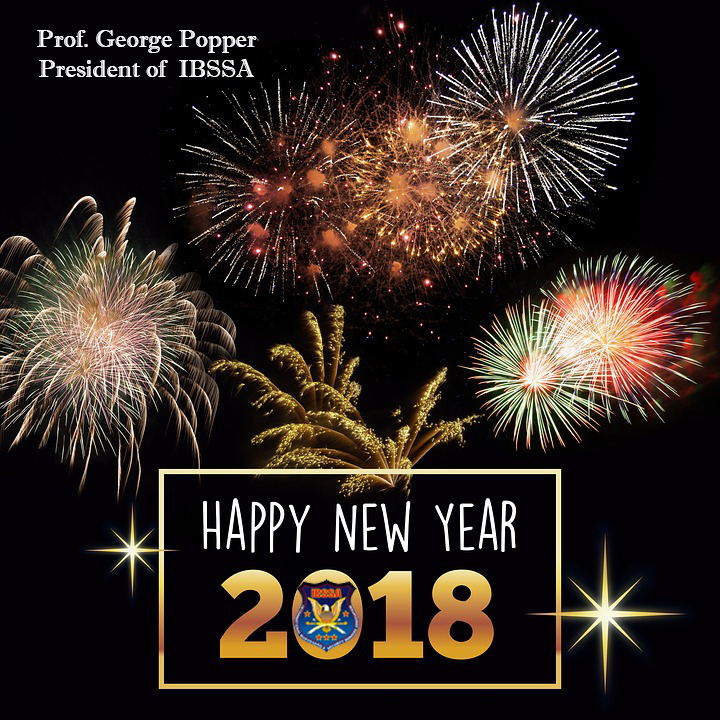 On behalf of the International Bodyguard and Security Services Association (IBSSA), we wish You all and Your beloved ones a Happy New Year!
Prof. George Popper
President of the IBSSA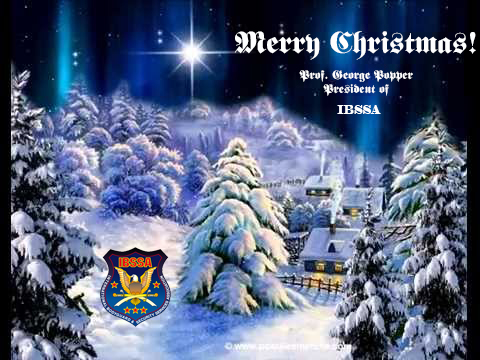 Dear IBSSA Members, partner organisations, and dear Friends,
I wish You and Your beloved ones a Blessed and Merry Christmas!
Prof. George Popper
President of IBSSA
---